GIARI
Cultivating Talented Individuals:Summer Institute
Summer Institute on Regional Integration at Waseda 2009
2009.08.03
About the Summer Institute 2009
August 3 (Mon) -August 7(Fri)[228KB]
The Summer Institute encourages the application of PhD students conducting theoretical and empirical research on issues related to regional integration in Asia from various aspects, including but not limited to politics, security, human security, economics, sociology, culture, and environment. The Institute will provide a supportive environment where students can share their ideas, receive feedback on their research projects, and offer constructive and critical advice to other participants. The seven-day program will also include advice on practical matters such as conducting fieldwork. The program will include a number of panels, providing students the opportunity to present their work with the aim to potentially publish the best papers in the Asian Regional Integration Review published by GIARI.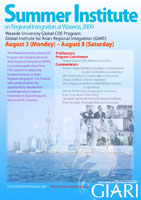 Poster [701KB]
Program contents:
Lectures & Discussion (Aug 3, 4, 6, 7)
Morning sessions: Lectures by leading professors on the subjects
Afternoon sessions: Student presentations and discussions
Fieldtrips (Aug 5)
Site visits to a government agency and a private company
Free day for research (Aug 8)
Professors and Schedule
Program Coordinator
Shujiro Urata (GIARI, Waseda University)



August 3 (Mon) Politics/Security
August 4 (Tue) Multidisciplinary
Chung-in Moon (Yonsei University)


"The Politics of Northeast Asian Regional Integration: Opportunity, Constraints, and Prospects"
Profile [54KB] Talking point[299KB]


Vinod Aggarwal (Berkeley APEC Study Center, UC Berkeley)


"UNDERSTANDING THE RISE OF PREFERENTIAL
AND REGIONAL TRADE AGREEMENTS"
Profile [17KB] Talking point[37KB] Recommended paper 1[176KB] Recommended paper 2[132KB] References[17KB]

August 5 (Wed) Firldtrip
Visit to Ministry of Economy, Trade and Industry




Visit to Sony Corporation



August 6 (Thu) Society/Culture
August 7 (Fri) Economics
August 7 (Fri) Farewell Party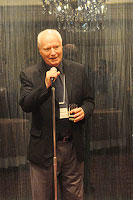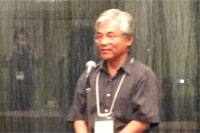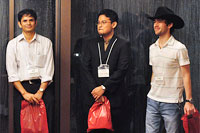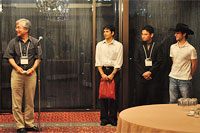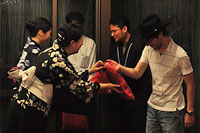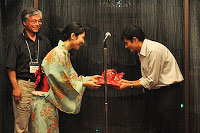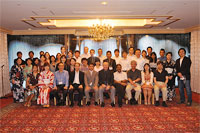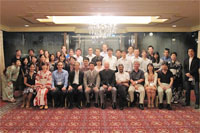 Students
August 3 (Mon) Politics/Security
Marie-eve RENY(University of Toronto)


"Comparing the Chinese Central Government's Regional Foeign Policy and Domestic Response to Collective Protests: Same Priorities, Contrasting Outcomes"

Victoria TUKE(University of Warwick)


"JAPAN'S RELATIONS WITH INDIA - A NEOCLASSICAL REALIST ANALYSIS OF JAPAN'S FOREIGN POLICY BEHAVIOUR AND REGIONAL INTEGRATION"
paper[231KB]

Zubaidullo UBAIDULLOEV (University of Tsukuba)


"Contemporary Japan-India Relations and the China factor"
Paper[170KB]

Celine PAJON (University Paris)


"Significance of the Japan-India Partnership for East Asian Regionalism"
paper[177KB]

Christian WIRTH (Waseda University)


"The Nexus Between Traditional and Non-Traditional Security Cooperation in Japan-China Relations: Environmental Security and the Construction of a Northeast Asian Region"

Aminuddin Bin BAKI (Waseda University)


"CONCEPTUALIZATION OF COLLECTIVE IDENTITY IN INTEGRATION"
August 4 (Tue) Multidisciplinary
August 6 (Thu) Society/Culture
August 7 (Fri) Economics